ABOUT
About Women's Ekiden
Overview
From the passion of founder Hirotake Yano, "I want to give back and contribute to society."
In April 2019, we launched "Women's Ekiden".
The director is Sera High School for both men and women
Invited Shinya Iwamoto, who led to a total of six victories.
In the future, we will develop middle and long distance players based in Higashihiroshima City, Hiroshima Prefecture,
To expand the athletics population,
Also for social contribution activities through sports activities
I will work on it.
In the future, we aim to win the All Japan Business Women's Ekiden Ekiden Competition and play an active part in international competitions.
MESSAGE
Director's message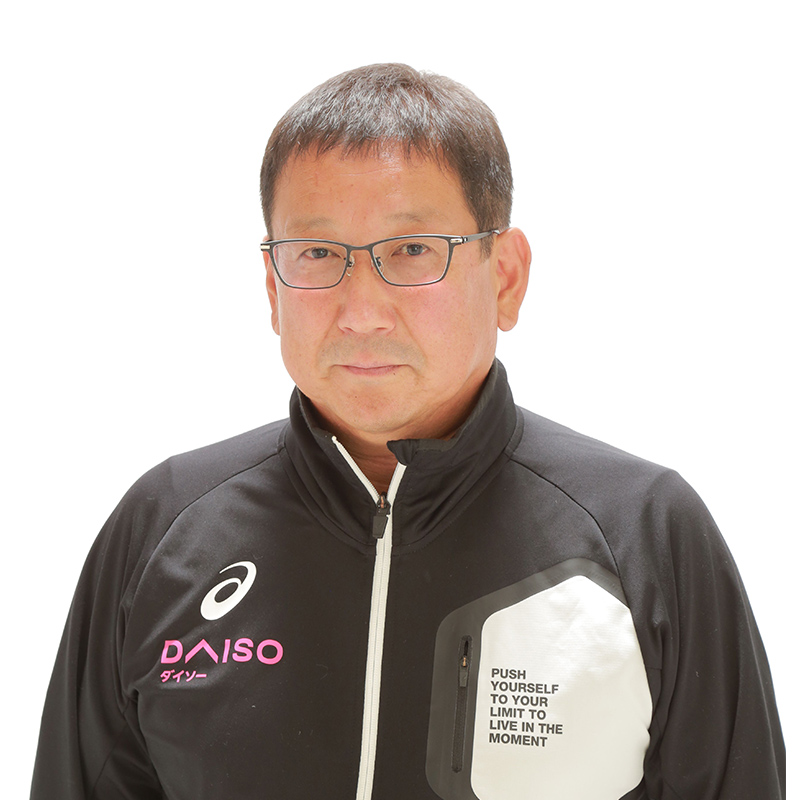 This time, Daiso Women's Ekiden. I became the first director.
My name is Maya Iwamoto.
Founder Hirono Yano's passion for "contributing to society through sports"
I decided to accept a director.
創業の地、東広島は陸上競技が盛んな地です。
そのような素晴らしい地域で「駅伝」に取り組めることに感謝いたします。
将来的にはクイーンズ駅伝優勝、国際大会での活躍を目標としています。
Thank you everyone, Daiso Women's Ekiden.
UNIFORM
Daiso Women's Ekiden uniform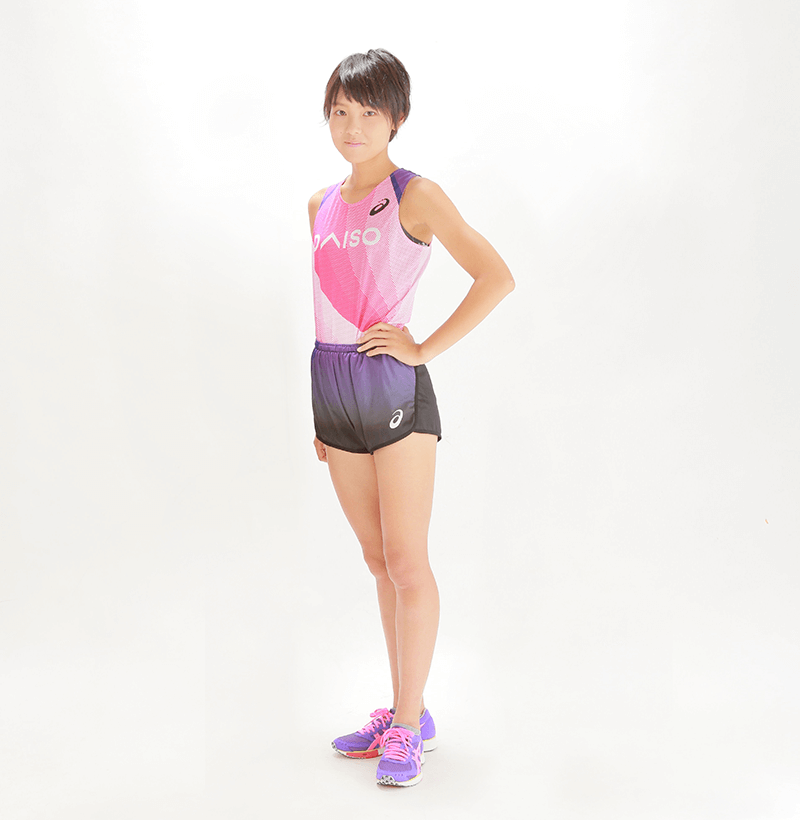 It is a design based on the corporate color pink.
Stores, supporters, and products that are deployed worldwide.
Each of them is small, but it is a great power to gather and support each other.
The dot pattern creates a gathering of small forces, and the swell creates the gathering
I imagine a big power.
The big power becomes the wind and expresses the image running dashingly.
In addition, we conducted an internal questionnaire to determine the design of the relay station,
It is a uniform design with feelings.