FACILITY
Facility introduction
Equipment outline
We have built a new dormitory exclusively for Daiso Women's Ekiden.
Oxygen capsules, ultrasound therapy equipment,
There are also training equipment, massage rooms and public baths,
We also have a common space such as a dining room.
Security such as fingerprint authentication is also thorough for women to live with peace of mind.
There is also a green practice environment nearby, with good access to commercial facilities, train stations and airports.
03
Condition / Introduction equipment
SCHEDULE
Athletes' daily schedule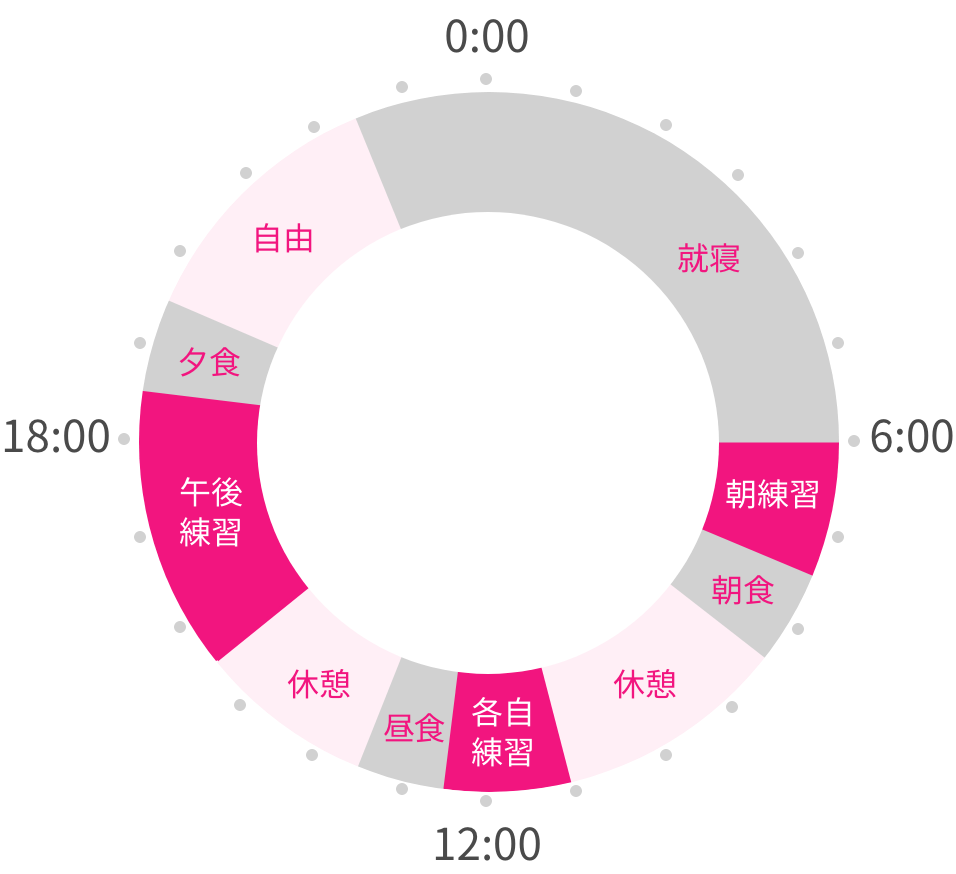 Basic daily schedule.
Morning practice gathers in the training room in the dormitory.
After that, training will be conducted using nearby schools and environments.
Meals are cooked in the dormitory kitchen and under the guidance of a registered dietitian
We offer two nutritious and fresh meals a day (morning and evening).
In the morning, work out lightly in the training room or in the neighborhood.
Ultrasound treatment in the treatment room and recovery with oxygen capsules are also possible.
Basically, practice starts at 15:30, depending on the season.
After that, you have free time with dinner.
* Twice a week, operations related to head office, store sales, customer service, etc.
(About 3 hours a day, from 9:00 to 12:00)