At Daiso Industries, we are committed to engaging in activities that contribute to the environment and are dedicated to carrying out CSR activities for creating an enriched society through our product development and store operations. We will also continue creating and offering new value and strive to promote activities that contribute to society.
[Products] Boost sales of environmentally friendly products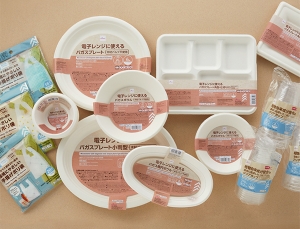 Environmentally friendly products (ECO products) such as plastic bags and plastic cups made of plant-derived materials and paper plates made from sugarcane bagasse mulch instead of wood are now available at our stores. We are also standardizing the packaging of all new and existing products, making them easier to recognize as environmentally friendly products (ECO products) and more appealing to customers.
[Stores] Introduced shopping baskets made of recycled materials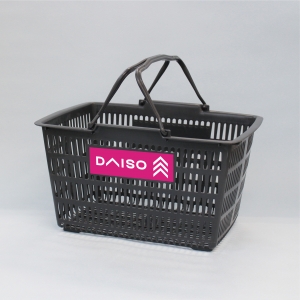 Antibacterial shopping baskets made of 100% recycled material (polypropylene) will be used at our stores opening after the end of October 2021. 
​
The baskets are made by reusing formerly used synthetic resin materials such as waste plastic. In terms of Life Cycle Assessment (LCA), this approach will help reduce greenhouse gas emissions and curb global warming by reducing CO2 emissions. 
​
We plan to replace old baskets with the new ones in approximately 100 to 150 existing stores per year, with priority placed on our flagship stores.
[店舗・本社]「省エネガラスコートH-SP」を自社管理物件へ施工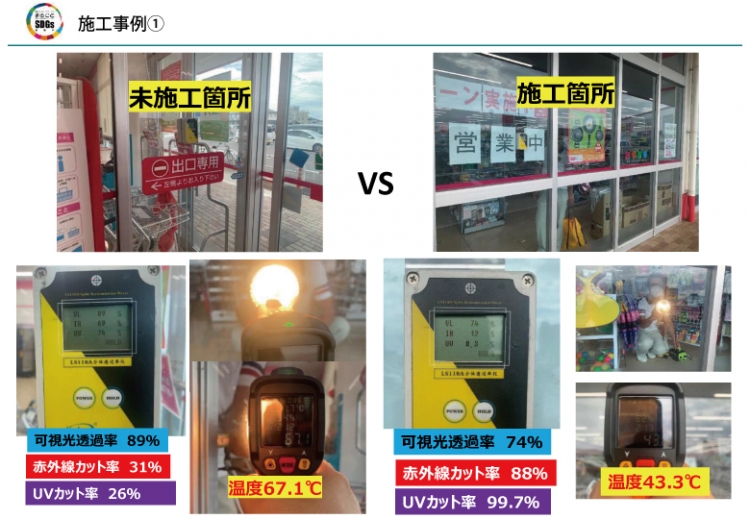 省エネガラスコートH-SP・ダイソー全国店舗施工実績 2020年9月~2021年3月末 合計369店舗はこちら