Products designed by students from an industry-academia collaboration project between Daiso Industries and Kyoto University of the Arts are already being launched.
Daiso Industries and Kyoto University of the Arts launched an industry-academia collaboration initiative in 2017 to provide next-generation students with hands-on learning opportunities and to develop new products at Daiso. Students have worked with our product department to conceptualize, develop, and design our products.
In FY2021, 16 second and third-year students studied how new products are developed and submitted their ideas based on their themes as part of a class in the Department of Product Design in the Faculty of Art and Design held from April to July.
More than 45 ideas are planned to be made into commercial products by the end of 2022, after internal screening and final presentations.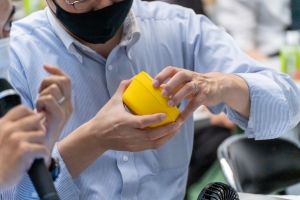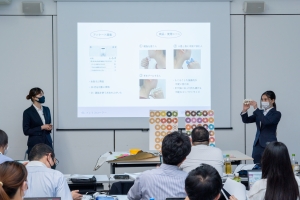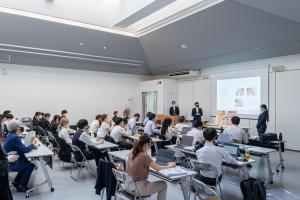 * The final presentation session held in August 2021
The following two products from this project are now available at Daiso stores nationwide.
* Available from late December.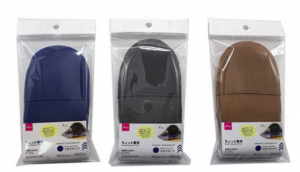 "Chotto-Nemakura" (pillow for a short nap)
Price: 100 yen (110 yen including tax)
Designed for people who want to take a brief nap at school or office.
Palm-sized and much more compact than existing products, making it easy to bring along.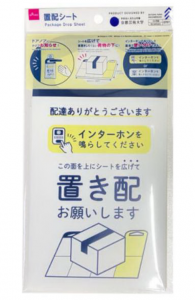 "Okihai Sheet" (sheet for placing packages/deliveries in front of one's door)
Price: 100 yen (110 yen including tax)
The product was designed for people who ordered food and beverages by contactless delivery and are not comfortable placing them directly on the floor outside their door.
Its eye-catching design makes it easy for the delivery person to place items.
We plan to start selling four new products in January and six products in February (as of January 6).
We will keep you updated as things unfold for this project.
* See here for details on the industry-academia collaboration project.