Daiso industries Co., Ltd. supports the social participation and financial independence of people with disabilities through art.
As the fourth collaboration with "Paralin Art", 45 new products will be released from Monday, August 23, 2021 at about 2,000 DAISO stores.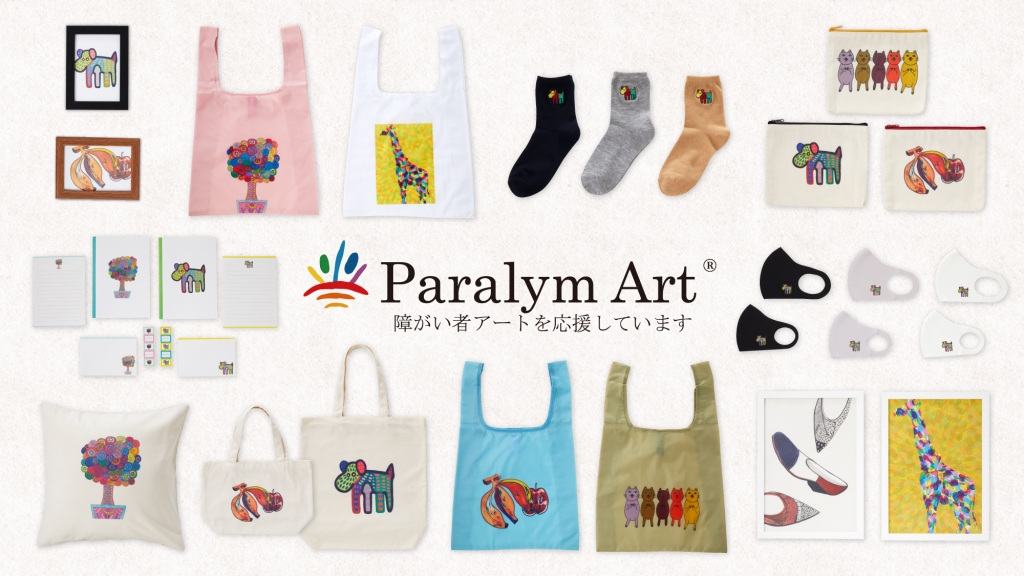 New products include masks, tote bags, pouches, socks and other cotton products that can be used regardless of the season.
We have 45 products such as photo frames that allow you to feel close to your art works.
By selling Paralym art goods at DAISO, awareness of the activity will be raised.
Supporting the expansion of opportunities for people with disabilities to play an active role, "creating a world where people with disabilities can fulfill their dreams with art"
We will contribute to the realization of the concept. The painting license usage fee included in the purchased product fee is
It will be donated to the author through the Paralym Art Secretariat.
Please see here for details.