Daiso industries Co., Ltd. (Higashi-Hiroshima City, Hiroshima Prefecture, President: Seiji Yano, hereinafter "DAISO") has expanded its environmentally friendly products (ECO products) since September 2021 as part of its environmentally friendly efforts. , From October 2021, we will gradually introduce antibacterial shopping baskets using 100% recycled raw materials.
We have decided to start the above two measures with the aim of gradually incorporating plastic products handled by DAISO that can be converted to environmentally friendly materials.
Handling of environment-friendly products (ECO products)
Environmentally friendly products (ECO products) such as plastic bags and plastic cups containing plant-derived ingredients, and paper plates made from sugar cane squeezed waste without using wood, from the current approximately 200 products to approximately 2 in the spring of 2022. It will be doubled. First, 21 products have been released at DAISO nationwide from September. At the same time, we will unify the packaging, including existing products, and make it easier for customers to pick up the product by making it easier to understand that it is an environment-friendly product (ECO product).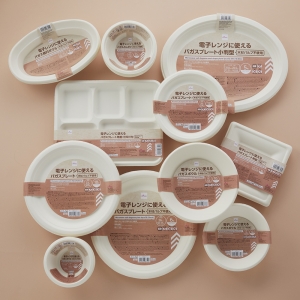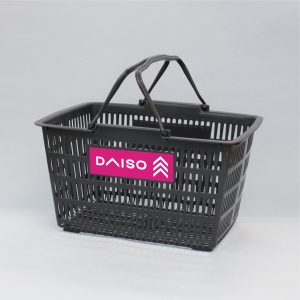 * The image of the shopping cart is an image.
Replacement with antibacterial shopping basket using recycled materials
At DAISO stores that will open after the end of October 2021, we will introduce antibacterial shopping carts that use 100% recycled raw materials (polypropylene). This is a reuse of synthetic resin raw materials that have been used once, such as waste plastic, and from the perspective of LCA (Life Cycle Assessment), it will lead to reduction of greenhouse gases and suppression of global warming by reducing CO2 emissions. We will prioritize the replacement of existing stores with flagship stores, with the goal of introducing them to approximately 100 to 150 stores annually.
DAISO will work on environmental consideration from aspects other than products, and aim to create an environment where customers can shop with peace of mind.
Please see here for details.